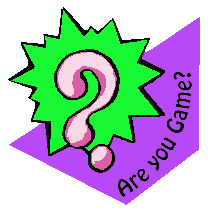 Have a sense of adventure -- and fun? Itching for some fast facts during your fifteen-minute break? Come try our quiz, why dontcha. Nothing fancy here, just a snappy pop quiz on some of my favorite destinations (and probably yours) which will get you all excited about being there yourself. Assuming you can answer the questions, that is.
Why put yourself through this? Well, I can almost guarantee you that this pop quiz will be more fun that any quiz you ever had in school. And while you're at it, you'll surely learn a thing or two or three about a place you have visited, or may visit soon. Of course, for those interested in some quiz prep, much information can be obtained from the story, highlights and photos associated with each destination.
I will provide answers, which you will have earned. Prizes? Yep, they'll be coming down the pike, too, so stay tuned!
The Road Sage plays tourist in her own home town
The Chicago Auto Show is one of many good reasons to visit the Windy City -- even in February!
The oldest Hawaiian island is still the most unspoiled
The L.A. scene has to be seen to be believed
San Diego is sun city in the southland, a sparkling (and sporting) paradise
The Arizona desert is the perfect place to ease your cares away -- even in July
Santa Fe is meant to be savored slowly and on foot
This grand expanse is colorful, big and begging to be photographed...camera ready? and don't forget your binoculars!
Salt Lake City's Temple Square has a message -- are you ready?
The Emerald City is the land of good eats
Can big kids enjoy Disney, too? Our dynamic duo puts the Mouse House to the test
Two women on a madcap jaunt of the town that Liberace once ruled
Mexico City is a bit crowded, but that didn't stop our intrepid trio
email me now!
return to top
roadsage home